Every traveler has their ultimate list of things to experience around the world—from eating street food in Singapore to seeing an opera in Vienna—but with much of our lives being spent outside these days, we're beefing up your list with a slew of outdoor adventures. Consider these the ultimate trips for intrepid travelers, including a mix of epic hikes, extreme sports, and creative ways to see some of the planet's most beautiful landscapes.
1

. Go on safari in Kruger Park
If the word adventure makes you think of wild animals, untouched nature and David Attenborough, then Kruger Park is where you need to be. Lions, buffalo, cheetahs and hippos all call this place home, and if you visit you get to see them up close and personal (from a safe distance of course).
2.
Hike The Inca Trail to Machu Picchu
The 88km hike up to famous ancient city of Machu Picchu is South America's most famous trek. Why? Well, it passes through pretty much every single Andean hiking environment you can think of – from ruined Incan settlements to thick forest to vast alpine landscape – all without the risk of altitude sickness. There's also the fact that you can say you've been to Machu Picchu…
For those that like to keep active on their holidays, Peru is an ideal destination, home as it is to some of the world's most popular hiking locations. Diverse geographically and visually stunning, Peru offers everything from lush Amazon jungle to snow-white mountainsides.
The Inca Trail Express,takes you along the most famous walking trail in South America, rated by many people as being one of the top five treks in the world. Taking in tropical jungle, cloud-forest and beautiful mountains, whilst ending at one of archaeology's most famous sites, Machu Picchu, the trip's versatile terrain mirrors that of the country itself. In short, it's a hiker's dream journey.
3.
Climb volcanoes, delve into rainforest and browse markets in Ecuador
Little Ecuador packs the best of South America into one handy-sized package. It has colonial architecture in Quito and Cuenca; Inca remains at Ingapirca; indigenous markets at Otavalo, Saquisilí and Zumbahua; magnificent cones (including picture-perfect Cotopaxi) along the 'Avenue of the Volcanoes'; and profuse wildlife in the Amazon, the Galápagos and the northern cloud forests.
Both highlands and rainforest are driest in August, so it's prime time for absorbing the cultural highlights and getting active on volcanoes and rafting whitewater rivers.
4.
Walk along the Great Wall of China
Note: do not get carried across it like this lost soul. Walking across one of the most majestic monuments in the world is not something to be taken lightly. At over 1,500 miles long, at times, almost vertical, the wall is not an easy walk, but totally worth it with views like this one…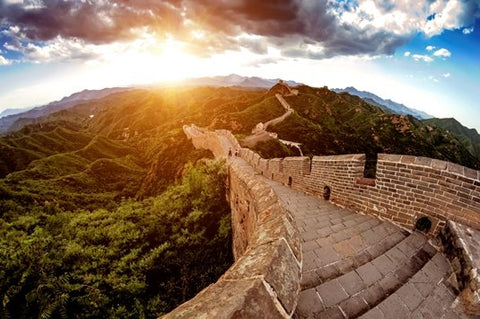 5.
Sleep under the Northern Lights
Ah, the elusive Northern Lights. So many factors are at play when it comes to seeing the technicolor phenomenon—location, time of year, weather conditions—but it's hard to lose with an excursion to Finnish Lapland. The Arctic area is one of the planet's best for lights viewing, especially if you get to sleep in an igloo hotel at Kakslauttanen Arctic Resort or mobile Aurora Bubble Sled. Up your viewing chances by planning a trip between December and March.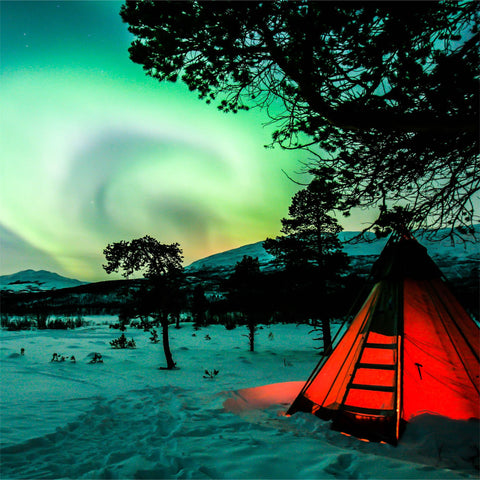 Final say:
 Wherever you plan to travel and explore, don't forget to take DEWBU heated jackets with you as it will make all the difference to your journey.