For the hikers, hiking in winter is a different kind of enjoyment as they can see the extremely beautiful view. The snow can cover hills, woods, and paths, making the world much different. 
So as winter is around the corner, are you ready for winter hiking? Do you know the winter hiking kits that are essential? Perhaps these problems are what people usually concern about. But don' worry! We've created a list of winter hiking gears to help you get ready and enjoy your hiking trip. This list contains the essential packs you need that make your hiking comfier in the winter months.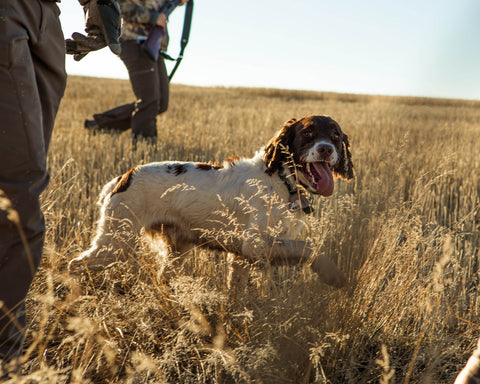 Winter usually comes with snow, light rain, and frost, which will get you wet and cold. So it's essential for you to choose a jacket with water-resistant shell to prevent the elements in the harsh weather. 
DEWBU heated winter jacket can be a perfect hiking jacket for you. Equipped with 100% polyester shell, this jacket is water and wind-repellent, making it possible for you to go on your journey during unpredictable days. What's more, with the excellent build-in DEWBU heating system, this self-heating hiking jacket can provide exceptional warmth without getting you bulky.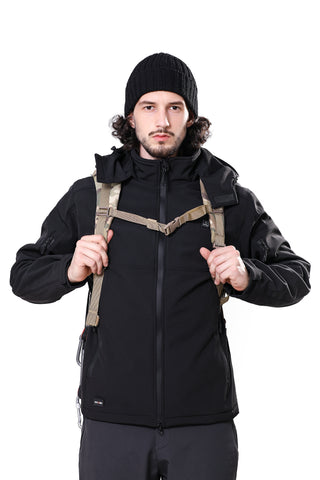 2. Rain Pants
Looking for waterproof pants for your trip is a very important thing. Also, you need to take both waterproof capability and good breathability into consideration. Under this circumstance, we'd like to suggest you take at least two pairs of pants with you. Take normal hiking pants that are water-resistant for the usual days. And as for the rainy day or a super cold day with heavy snow, you should wear rain pants to keep the moisture away.
3. Warm Gloves
Get yourself a pair of gloves to keep the hands warm is necessary. If you are looking for insulated and comfortable gloves, you can try the DEWBU heated gloves. They are self-heating and can heat up your cold fingers as soon as possible.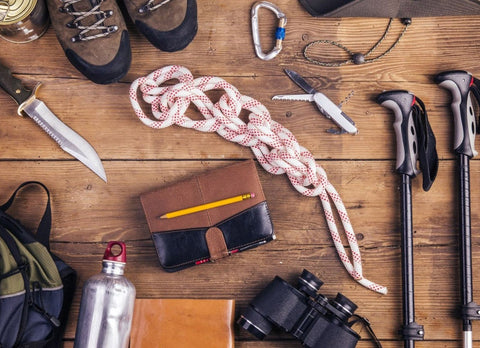 4. Winter Hat
It's well known how important an insulated hat is. During your winter adventure, you should wear a hat to keep your head warm. For instance, a woolly hat can be your best option.
5. Several Pairs of Socks for Hiking
Wearing the right socks is key to success in all outdoor activities. Get yourself well-prepared with several cotton and woolen socks can help you get through this journey easier.
6. A Lot of Food
A lot of food doesn't mean additional weight, yet additional calories. Prepare food with high calories, such as chocolate, snickers, or compressed biscuits, would be helpful.
7. Map and Compass
Navigating with a map and compass is a crucial skill for the hikers, which can literally save your life. They can help you find out where you are and which direction you should go.
8. Insulated Water Bottle 
Staying hydrated is important when doing outdoor activities. Besides, drinking warm water can help to warm up your body and relieve discomfort caused by the low temperature. At this point, you can take an insulated water bottle with you along the journey.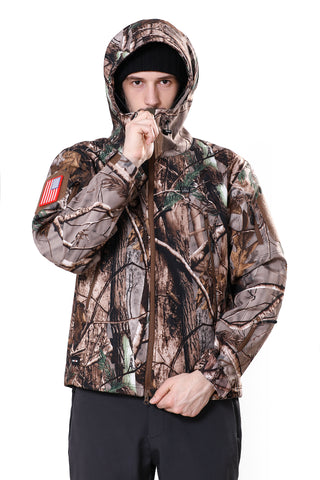 Conclusion
Hiking in winter is full of challenges and happiness. Ensure you enjoy it as much as possible by preparing well with the essential winter hiking gear. Just go out and adventure the world this winter, be careful, and stay safe!